#1 in the Market for Residential Drainage
CULTEC has developed a large array of chamber sizes to accommodate almost every site parameter. As the creator of the plastic chamber, our systems have lead the industry — ensuring that you have a quality product with a proven track record.
Long life expectancy
Easy to install
Can be hand carried to minimize site disturbance
May be transported by pick-up truck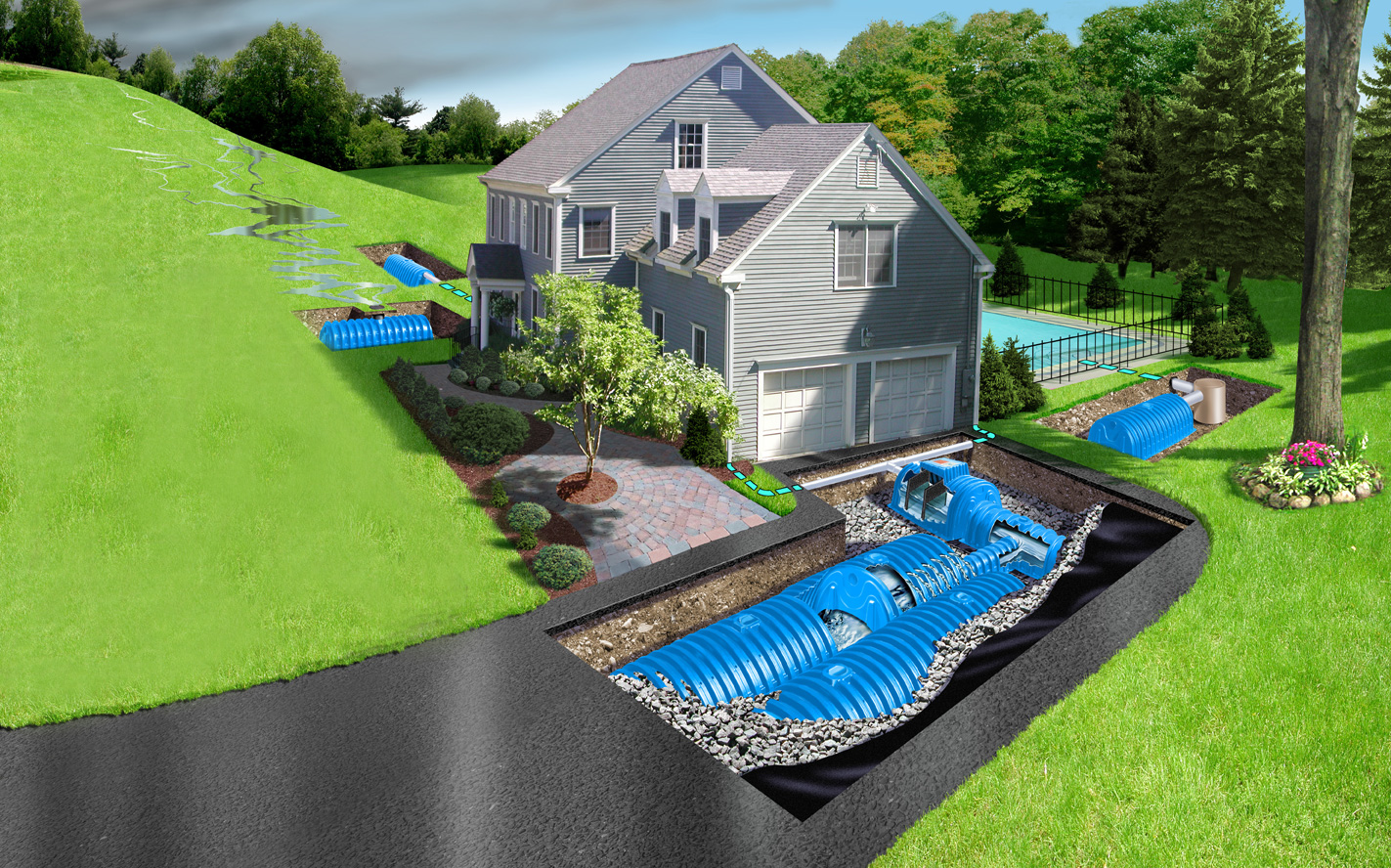 Eliminate flooded basements and yards
Drywell for sump pump, washer machine, pool backwash or water softener discharge
Control rainwater from gutters and impervious surfaces such as patio, tennis court and driveways.
Operate as septic leachfield systems
For optimum functionality and longevity, CULTEC recommends regular maintenance of its Stormwater Management Systems
Calculates out the number of chambers required based on the impervious area and rainfall amount
Questions?
We encourage you to work with a local contractor, architect or engineer to assist with your design to ensure local codes and regulations are met. CULTEC does not design systems for homeowners or sell direct to the public.