Quality, Cost-Effective Solution
CULTEC has developed a large array of chamber sizes to accommodate almost every site parameter. As the creator of the plastic chamber, our systems have lead the industry — ensuring that you have a quality product with a proven track record.
First stormwater chambers ever manufactured with installations dating back over 30 years.
Easy to install
Ship on pallets for easy shipping, stockpiling and maneuvering around jobsites
Integrated manifold saves installation time and $$$.
Pre-construction meetings available
We have several dealers and distributors located throughout the United States and Canada.
Check out some projects we've been used on and how we were able to provide solutions.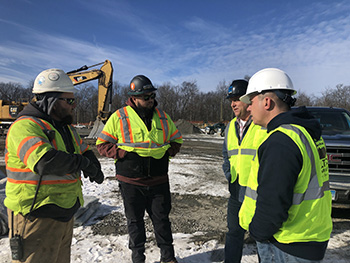 Initial consultation
Pre-construction meetings
Value-engineering
For optimum functionality and longevity, CULTEC recommends regular maintenance of its Stormwater Management Systems
Submittal packages
Installation Instructions
Warranty Information & Registration
Brochures