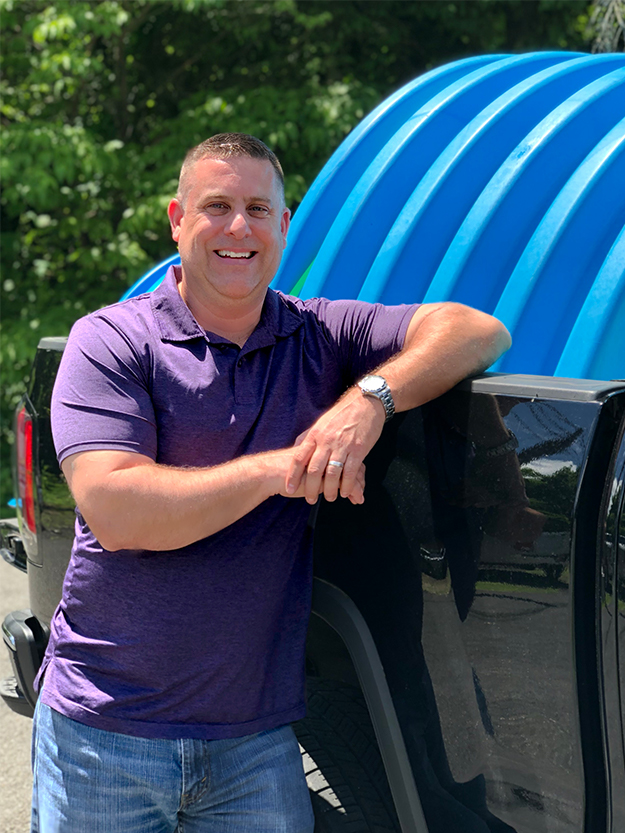 Robert DiTullio, Jr. - VP / General Manager
Robert (Bob) DiTullio, Jr. is CULTEC's VP / General Manager. He is responsible for the generation and implementation of strategic business development plans designed to support company growth and customer retention. Together with CULTEC's executive team, DiTullio, Jr. has guided the company through its rapid expansion over the last 30+ years, crafting its direction and adjusting to the market. As CULTEC has grown, the relationships he has made have grown with it, laying the foundation for some of the most successful CULTEC installations to-date.
DiTullio, Jr. is motivated by solving customer and vendor issues before they happen, as well as delivering the best experience possible. He has built his business philosophy on this principle of customer satisfaction, and using it to carve out new markets to this day. Passionate about philanthropy and the local community, DiTullio, Jr. spends his time volunteering and with his family.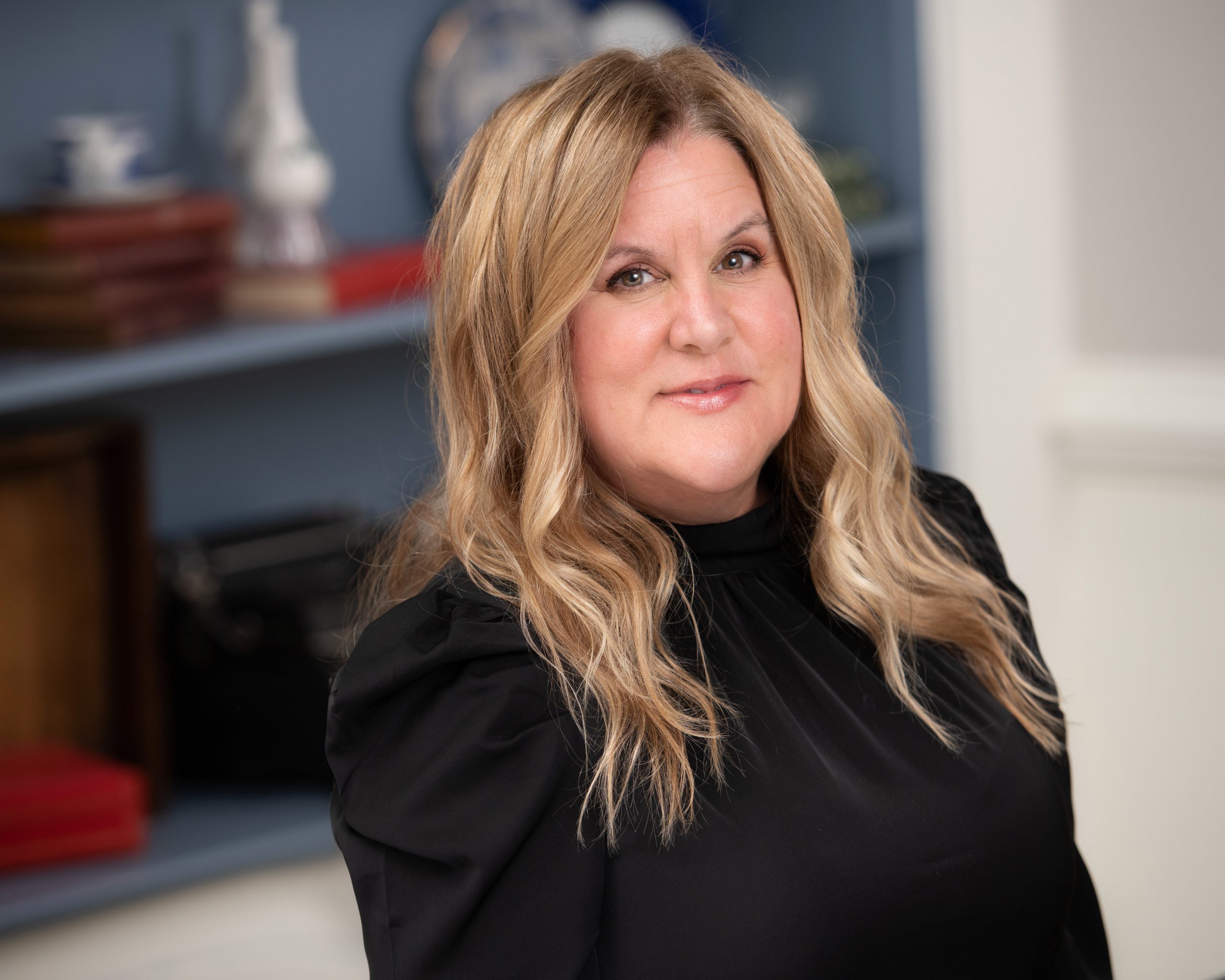 Gina Carolan - Director
Director, Gina Carolan is responsible for CULTEC's overall marketing strategy and brand positioning, ensuring it remains strong in each of the company's chosen target markets. In collaboration with sales and business development, Carolan also works to identify new territories and map out effective ways to capture market share. As the stormwater industry has changed over the years, she has kept pace by developing new ways to take product to market. Most notably, Carolan used her existing relationships to have CULTEC products included in hydraulic modeling programs, such as HydroCAD®, Autodesk® Storm and Sanitary Analysis and Bentley® PondPack. Before this venture, no proprietary stormwater products of any kind were included in these types of software programs. This paved the way for the industry as a whole to capitalize on these platforms for product design and promotion. In addition to strategic partnerships, Carolan spearheaded the creation StormGenie®– the industry's first automated drawing program which bridges the gap between system calculation and the correlating CAD file output. Carolan's enthusiasm for company-wide innovation and has been fueled in part by her personal passion for self-improvement and team building. She champions several of CULTEC's charitable causes and volunteers within the community in her free time.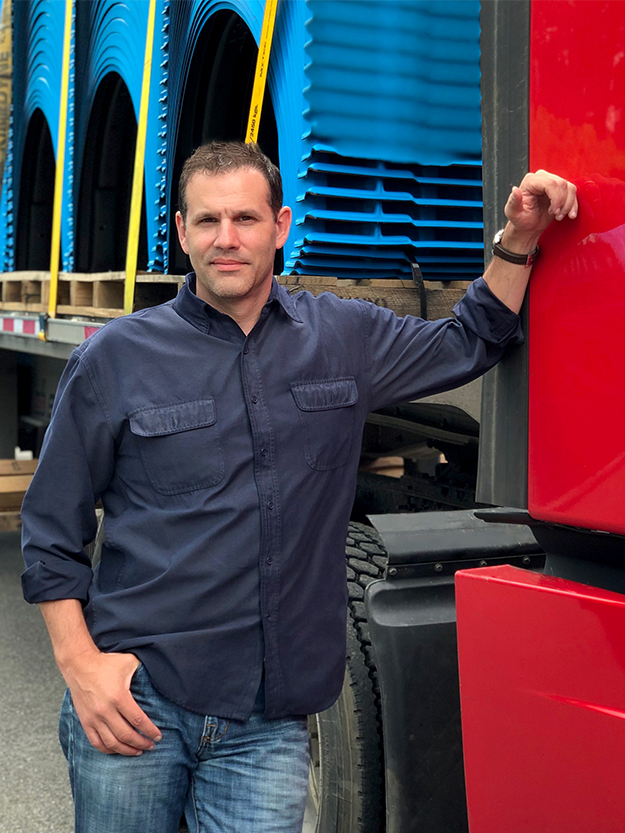 Fred Dotson - Director of Sales
Fred Dotson is the Director of Sales at CULTEC, Inc. Dotson is responsible for overseeing the company's overall sales direction and strategy year-over-year. He also directly manages the company's sales representatives in their respective territories throughout the United States, Canada, Europe, South America, and the Caribbean.
Together with the management team, Dotson and his sales force have more than quadrupled the company's revenue since he started at CULTEC – and he believes the sky is the limit. Dotson's philosophy on sales is simple: deliver a great product to the customer, along with a quality service experience, and you'll get a long-term partnership that delivers returns to both parties. A native of Connecticut, Dotson attended Western Connecticut State University and currently resides in Litchfield County Connecticut with his family. Outside of the office, Dotson is the lead guitarist in a popular, local cover band.
Robert DiTullio, Sr. – Inventor/Founder - previous Owner
INVENTOR OF THE PLASTIC CHAMBER
Robert DiTullio, Sr., was the founder of CULTEC Inc. A graduate of Norwalk State Technical Institute with a major in Chemical Engineering, he served as a chemist and research scientist for a major pharmaceutical company before switching careers to join his father and uncle in building, construction, pre-cast concrete and excavation. In 1982, while owner of a local concrete product manufacturing company, DiTullio Sr. recognized there was a need in the market for a smarter, more economical alternative to concrete tri-galleys. As an answer to this, he proposed the idea of a plastic drainage chamber to the State of Connecticut. After three years of designing and prototyping, the first high-capacity plastic drainage chamber capable of supporting traffic loading was introduced to the industry. Out of this ground-breaking invention, CULTEC was born. As of April 2022, Mr. DiTullio sold CULTEC to Advanced Drainage Systems (ADS).
We are able to assist you in your design by performing preliminary calculations and supplying AutoCAD layouts free of charge