What's New At CULTEC, Inc.
Thank you for visiting our website. You will see many literature pieces and tools available on our
Download
page.
CULTEC Signs Nilex as Exclusive Distributor for Western Canada
Nilex Inc. (Nilex), a leading supplier of geosynthetics and stormwater management solutions, today announced it has signed an exclusive distribution agreement for western Canada (BC, Alberta, Saskatchewan), with CULTEC, Inc. (CULTEC) for their full line of CULTEC Stormwater Chambers.
With increasingly stringent municipal regulations and guidelines in place to protect our waterways and ecosystems, developers are being tasked to manage stormwater in new ways. CULTEC's underground stormwater chamber systems act as replacements for conventional ponds, concrete structures or pipe and stone installations in the management and absorption of natural stormwater allowing for more controlled infiltration into the ground while requiring less area and crushed stone for installation.
"Nilex is committed to providing top-tier, engineered stormwater management solutions to help tackle the continuing challenges our customers face in complying with municipal regulations," said Gurch Sekhon, Nilex Vice President, Sales & Marketing. "With CULTEC at our side, we are well positioned to offer customers an end-to-end solution, from design and supply all the way through to installation."
Bob DiTullio, Jr., Chief Business Development Officer of CULTEC added, "Nilex is a great partner for the CULTEC brand. They have the reputation and experience with stormwater chamber systems along with the infrastructure and complementary solutions to make CULTEC a market leader in Canada. We are extremely happy to be working with Nilex."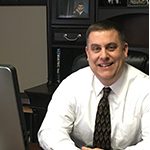 Next Generation Taking Over Reins of CULTEC
CEO Bob DiTullio, Sr. has passed the torch to the second generation. Bob DiTullio, Jr. has been named as President and will lead the CULTEC management team alongside his sister, Gina DiTullio Carolan, COO/CMO and Fred Dotson, Director of Sales.
Read full article
Personalized Stormwater Design Assistance
If automated design tools aren't your thing, we offer responsive complimentary design assistance with the personal touch you deserve. You may either contact our Technical Department directly by calling 203-775-4416 ext. 203 or by filling out our online Design Request Form. You will be assigned your own Technical Design Assistant to see your project from start to finish. Most calculations and drawing requests are fulfilled same or next day. Contact us today to see what CULTEC can do for you!
We are able to assist you in your design by performing preliminary calculations and supplying AutoCAD layouts free of charge