What's New At CULTEC, Inc.
Thank you for visiting our website. You will see many literature pieces and tools available on our Download page.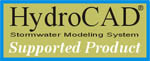 CULTEC's New Recharger 360HD Chamber Included in Latest Build of HydroCAD
The latest "build 24" of HydroCAD 10.0 was released on December 13th, 2018, and provides a number of enhancements including support for CULTEC's newest stormwater chamber – Recharger 360HD. HydroCAD-10 owners can get the new build at no cost using your existing download details.
Download CULTEC Recharger 360HD chamber definition for HydroCAD-10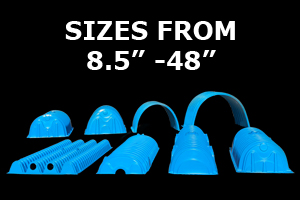 CULTEC Heavy Duty Chambers Are Now BLUE
Recently, CULTEC has decided to manufacturer the heavy duty version of its chambers in the color blue. The lighter color helps to deflect heat an important factor for safer handling and structural integrity in warmer climates. Historically, the heavy duty versions of CULTEC's chambers have been black with a blue stripe along the centerline of the product. Standard duty versions of the Contactor series will remain unchanged in black without a stripe.
Check out the full release
View CULTEC's Stormwater Chambers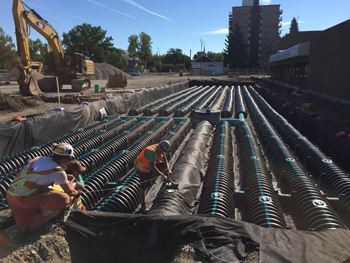 CULTEC Separator Row Receives Environmental Technology Verification (ETV)
APRIL 2018: Globe Performance Solutions has verified the performance of the
CULTEC Separator Row™ Filtration System
in accordance with ISO 14034:2016 Environmental management – Environmental technology verification (ETV). When installed with CULTEC No. 410 and CULTEC No. 4800 geotextiles, the CULTEC Separator Row will remove at least 80% of suspended sediment at a flow rate of 24 gpm. Sediment is trapped within the Separator Row and may be removed through back flushing of this row.
Check out the full release
CULTEC Awarded Top Family-Owned Business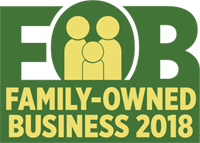 CULTEC has been named a winner of the Top 10 Family-Owned Businesses for Fairfield County Connecticut 2018. We are honored to be recognized by our peers for our dedication to customer service, economic contribution and most of all–community outreach. We appreciate our employees, customers, vendors and many friends we've made along the way. We feel this award is a reflection of not only our company, but also the people we work with. Thank you for your continued support.
CULTEC Gains Intertek Certification to CSA B184 for Recharger 902HD


CULTEC's largest chamber, the Recharger 902HD, has received its third-party certification to the Canadian standard, CSA B184.2-11: Polymeric subsurface stormwater management structures. Material and structural testing was performed at the highest level to ensure lasting performance of the chambers for years to come. CULTEC is committed to providing products that meet the demands of today's industry.
Check out our listing
Personalized Stormwater Design Assistance
If automated design tools aren't your thing, we offer responsive complimentary design assistance with the personal touch you deserve. You may either contact our Technical Department directly by calling 203-775-4416 ext. 203 or by filling out our online Design Request Form. You will be assigned your own Technical Design Assistant to see your project from start to finish. Most calculations and drawing requests are fulfilled same or next day. Contact us today to see what CULTEC can do for you!
We are able to assist you in your design by performing preliminary calculations and supplying AutoCAD layouts free of charge