CULTEC, Inc. Supported Charities
St. Jude's Children's Hospital
CULTEC has been the presenting sponsor for the Connecticut St. Jude Walk/Run to End Childhood Cancer since 2011. In addition to sponsoring the walk, we also create and hold our own fundraising events throughout the year to benefit St. Jude Children's Research Hospital.
When you purchase our products, you are donating to St. Jude. We are able to give back and help others because of your business and continued support. We don't take that for granted.
Families never receive a bill. Treatments invented at St. Jude have helped push the overall childhood cancer survival rate from 20% to more than 80%. St. Jude freely shares the discoveries it makes, and every child saved at St. Jude means doctors and scientists worldwide can use that knowledge to save thousands of more children.
More than 75% of operating costs must come from generous donors.
It will cost approximately $1 billion to operate St. Jude this year.
UPCOMING EVENT – Theo Fleury: A Real Conversation
Thursday, February 28, 2019 7 PM
Hosted by CULTEC at The Ridgefield Playhouse
Don't miss the chance to meet former NHL All-Star, Stanley Cup winner and Olympic Gold Medalist, Theo Fleury, and hear his amazing story. Fleury is perhaps best known for his time on the ice. But off the rink, his life once carried the markings of a troubled childhood, abuse and coping with emotional pain through addictive and self-destructive behaviors. Today, Fleury defines himself as a victor over trauma and addiction, and a facilitator to those still trying to find their way. His best-selling books, Playing with Fire and Conversations with a Rattlesnake, encourage open sharing and provide practical tools that people seeking help can personally use. These tools are also useful to those who want to lead a productive conversation, called "Real Conversations," with anybody else experiencing trauma. Theo will tell his story followed by a Q&A and will meet and greet fans after the show with fellow hockey idols Tom Laidlaw and Colton Orr.
Introduction and on-stage interview will be conducted by Jim Axelrod, CBS News Senior National Correspondent.
A portion of the proceeds from this event will go towards Sam Buck (Sam vs. VWM) and VWM Families Foundation for medical research of Vanishing White Matter Disease. Sam is an outstanding 8 year old boy suffering from the disease and will be Guest of Honor for the evening along with Sam's good friend, Jim Axelrod, CBS News Senior National Correspondent.
For more information about sponsoring this event, please email Bob DiTullio at rditulliojr@cultec.com.
Tom Laidlaw is a motivational speaker, business entrepreneur, former sports agent, and former NHL defenseman. A true leader on the ice, Tom served as either Captain or Alternative Captain for both the New York Rangers and the Los Angeles Kings. He played 11 seasons (705 games) in the NHL; 7 with the New York Rangers and 4 with the Los Angeles Kings. Tom now dedicates his life to motivating others to live life to the absolute max. He grew up on a humble Canadian farm, where he learned how to truly embrace hard work and appreciation for life. Whether it be your relationships, personal goals, business endeavors, mental strength, or physical health, Tom's mission is to inspire you to live his mantra of a True Grit Life.
Colton Orr played 11 seasons (496 Games) in the NHL with the Boston Bruins, New York Rangers and Toronto Maple Leafs. His physical style of play quickly made him a favorite of fans and teammates alike. Since retiring from the NHL in 2016, Colton has made it his mission to ensure that players of all skill levels are properly taught to use their body in all hockey situations. This mission is carried out through the Colton Orr Hockey Academy, where Orr himself provides on-ice and in classroom training to athletes, focused on practicing safe and effective skills in the physicality of hockey.
Jim Axelrod is an award-winning senior national correspondent for CBS News, reporting for "CBS This Morning," the "CBS Evening News," "CBS Sunday Morning," and other CBS News broadcasts.
Sponsored by Cultec, Inc.

CULTEC, Inc. supports and raises funds to for medical research for Vanishing White Matter (VWM), an extremely rare degenerative brain disease by working with VWM Families Foundation and their young friend and patient seven-year-old Sam Buck (www.facebook.com/SamVsVWM) of Greenwich, CT. Sam is one of only approximately 250 known cases worldwide that suffer from the disease. Buck was diagnosed at 2-years-old with VWM, a rare condition that destroys myelin, the brain's white matter. In doing so, it permanently affects transmission of brain signals to the rest of the body. Currently, there is no known cure for VWM.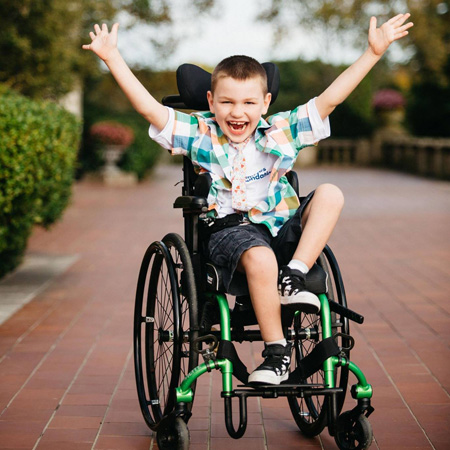 There are only two VWM research projects in the world, one in Tel Aviv run by Professor Orna Elroy-Stein and the other in Amsterdam run by Dr. Marjo van der Knaap. Vanishing White Matter disease (VWM) is under the umbrella of Leukodystrophy. Since it is so rare there are no public research funds for this disease. Medical research for extremely rare diseases are often funded by friends and relatives of patients suffering from the disease due to the financial outlays required by universities and pharmaceutical companies to research and develop cures which would only benefit a small pool of individuals. The VWM Families Foundation (www.vwmff.org) was created to support awareness, research efforts and families suffering with VWM and is a registered 501(c)(3) charitable organization.