CULTEC, Inc. Supported Charities
St. Jude's Children's Hospital
For the eighth year, Brookfield, Conn.-based CULTEC, Inc., manufacturer of stormwater management chambers, will be the presenting sponsor for the St. Jude Walk/Run to End Childhood Cancer on Saturday, September 22nd. The event will be held at Mill River Park at 1055 Washington Blvd. in Stamford, CT.
Nationwide, all the walks raised over $9.7 million through the walk program in 2016! The Connecticut walk raised $136,634 in 2016. 100% of the proceeds go direct to St. Jude.
Although these numbers sound great, it costs $2m PER DAY to run St. Jude.
Donations may also be made out to "St. Jude Children's Research Hospital" and mailed to CULTEC's offices located at P.O. Box 280 in Brookfield, CT. Please call 203.775.4416 for additional information.
Donate online at: www.walkrun.stjude.org/gcarolan
H.O.R.S.E of Connecticut Inc.
The Humane Organization Representing Suffering Equines (H.O.R.S.E.) of Connecticut Inc., is a non-profit, 501(c)3 organization dedicated to the rescue and rehabilitation of abused and neglected horses. Over the past thirty years, H.O.R.S.E. has saved more than 650 lives. In addition to direct intervention, H.O.R.S.E. also maintains an ongoing commitment to educating the public regarding horse care.

CULTEC, Inc. supports and raises funds to for medical research for Vanishing White Matter (VWM), an extremely rare degenerative brain disease by working with VWM Families Foundation and their young friend and patient seven-year-old Sam Buck (www.facebook.com/SamVsVWM) of Greenwich, CT. Sam is one of only approximately 250 known cases worldwide that suffer from the disease. Buck was diagnosed at 2-years-old with VWM, a rare condition that destroys myelin, the brain's white matter. In doing so, it permanently affects transmission of brain signals to the rest of the body. Currently, there is no known cure for VWM.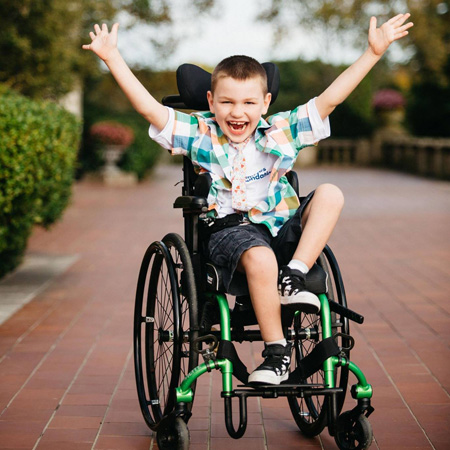 There are only two VWM research projects in the world, one in Tel Aviv run by Professor Orna Elroy-Stein and the other in Amsterdam run by Dr. Marjo van der Knaap. Vanishing White Matter disease (VWM) is under the umbrella of Leukodystrophy. Since it is so rare there are no public research funds for this disease. Medical research for extremely rare diseases are often funded by friends and relatives of patients suffering from the disease due to the financial outlays required by universities and pharmaceutical companies to research and develop cures which would only benefit a small pool of individuals. The VWM Families Foundation (www.vwmff.org) was created to support awareness, research efforts and families suffering with VWM and is a registered 501(c)(3) charitable organization.